About Us
MAMA Q – TRADITION MEETS TASTE: plant-based CHEESE DONE RIGHT!
Mama Q specializes in the art of crafting exceptional plant-based vegan cheese using traditional cheesemaking methods. With every bite, we proudly showcase our unwavering commitment to quality and innovation. Our dedication to excellence has earned our products numerous awards and consistent praise, making Mama Q a trusted name in the world of dairy-free cheese.
Read More
Get a price quote
PIONEERING VEGAN EXCELLENCE
Founded by the visionary chef Ofir Jovany, Mama Q embodies culinary creativity and sustainability. We're dedicated to crafting exquisite plant-based products using traditional cheesemaking methods, redefining the vegan culinary landscape.
Mama Q has risen as an industry vanguard, blending novelty and tradition to capture the sensation of cheese and interpret it into vegan premium products, accessible to everyone. Our products adorn the shelves of prominent supermarkets, health stores, delis, restaurants, coffee shops, and hotels. With an impressive array of products that consistently earn acclaim and recognition, Mama Q continues to excel both locally and globally.
SUSTAINABILITY AND HEALTH VISION
Mama Q stands as a beacon of environmentally conscious innovation. Guided by an unwavering commitment to green energy, and sustainable production practices, the company's products shine as a testament to the harmonious coexistence of gastronomic delight and ecological responsibility. Mama Q envisions a world where delectable vegan offerings not only tantalize the taste buds but also nurture our planet.  A central focus for Mama Q products lies in promoting a health-conscious and well-balanced diet for the consumer. We are committed to crafting our products without sugar or preservatives while diligently working to minimize the usage of unhealthy fats.
MAMA Q'S FUTURE VISION
We are consistently in pursuit of pioneering concepts rooted in time-honored cheese-making techniques. At Mama Q, we are in the process of creating and introducing a plant-based alternative to parmesan, along with other semi-soft and hard cheeses, as well as yogurts and cottage cheese. At the same time, we remain dedicated to the continuous enhancement and expansion of our production capabilities.
In light of numerous favorable reviews and the escalating demand for our products, we are gearing up to introduce our vegan cheese to international markets. Our goal is to ensure that a wide array of people around the world can enjoy access to wholesome and nourishing food options.
VISIT OUR FACTORY
Mama Q products are crafted at our factory located in Haderah. One of the key pillars of our identity is our unwavering commitment to supporting our dedicated workforce, whether it pertains to their professional or personal needs.
Our factory holds EU ISO 9001:2005 and HACCP certifications, exemplifying our commitment to stringent quality and safety standards. We take pride in the fusion of modern manufacturing equipment with time-tested cheese-making techniques in our production processes. Furthermore, every Mama Q product undergoes rigorous daily checks to ensure adherence to the highest kosher standards.
Our unyielding dedication to quality control commences with the selection of raw materials and extends throughout the entire production cycle, culminating in the meticulous packaging of our products, guaranteeing their safety and reliability at all times.
A Little Bit of History
Originating from Chef Ofir Jovany's personal journey, Mama Q emerged as a beacon of innovation and high quality. Chef Ofir's embrace of veganism ignited a transformative quest, resulting in the birth of Mama Q. In 2016 a company propelled by the mission to revolutionize culinary experiences through delectable, eco-conscious products.
In 2017 Mama Q embarked on constructing its own state-of-the-art plant, culminating in the triumphant 2018 debut of our pioneering plant-based cheese, which met with resounding acclaim. This early success propelled us to continually push boundaries, introducing new creations that garnered rave reviews. By 2020 Mama Q proudly graced the shelves of major supermarkets and premier health stores, bringing us closer to our devoted clientele. Between 2019-2022, 4 years in a row, Mama Q's products received FIRST PLACE in the category: "BEST VEGAN CHEESE" (according to polls: MAKO green and "delicious vegan" FB group).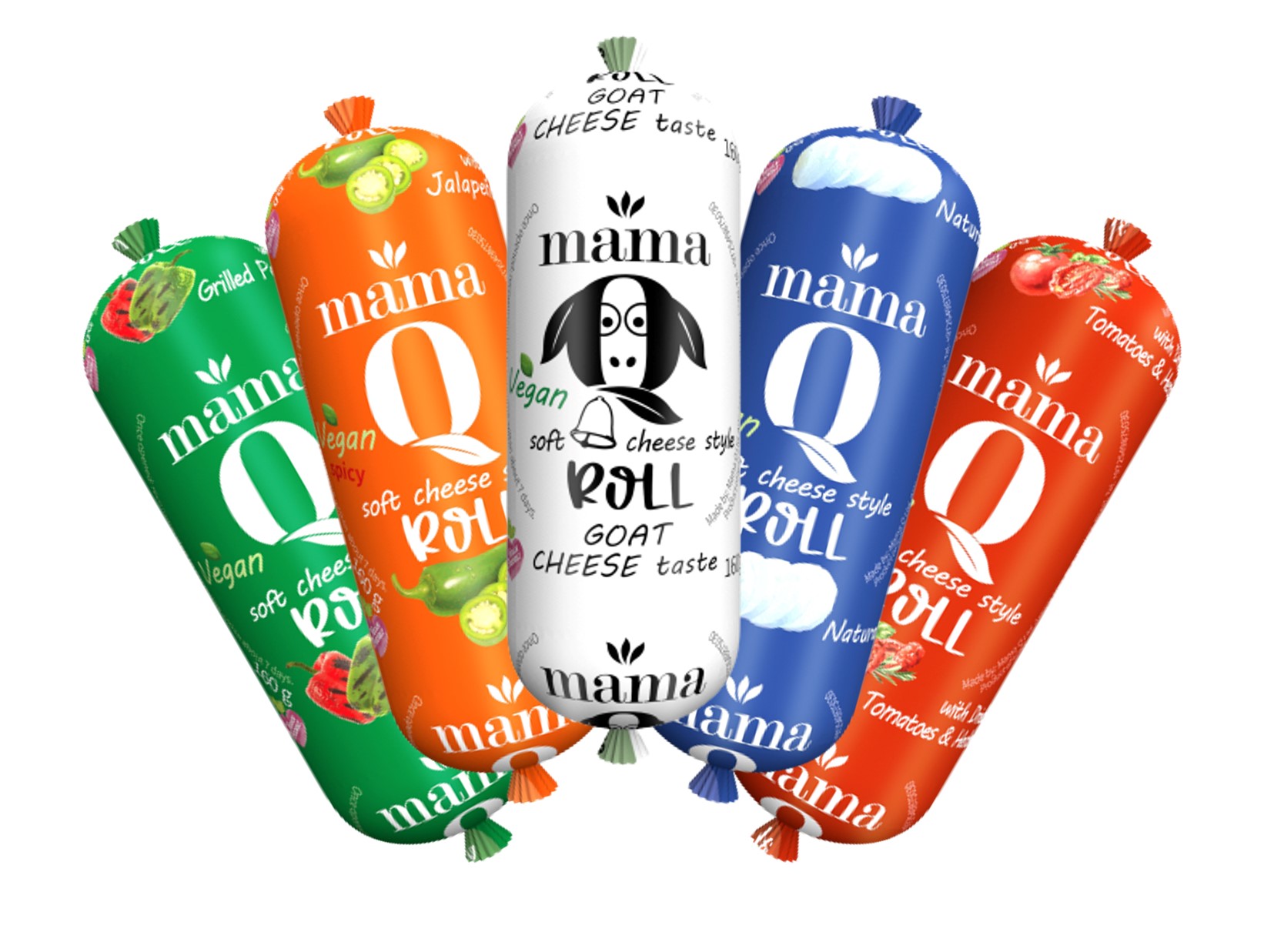 2016
MAMA Q was established
2020
Available at top retail stores nationwide
2018
Produced our first plant-based cheese
2022
Selected as the best vegan cheese in Israel, 4th time in a row
2016
MAMA Q was established
2018
Produced our first plant-based cheese
2020
Available at top retail stores nationwide
2022
Selected as the best vegan cheese in Israel, 4th time in a row
NEED A PRICE QUOTE, A CATALOG OR MORE INFO?
Contact us and/or ask for a product sample