For many the highlight of a good meal is dessert. That sweet taste that lingers in your mouth way after you have finished your meal. For many it is their guilty pleasure, they know they shouldn't but they just can't resist but making the perfect dessert often requires skill and time, something that many people just don't have.
People wish to create apple pie just like their grandmother did but they hate working with pasty which very often falls apart or becomes too flaky. After a heavy day at work people also do not have time to slave over pastry, make a complex cake from scratch or risk killing a creme brulee!
People still want to entertain and leaving out dessert is just not an option. Some hosts may opt for going to a good quality bakery and buying dessert or even buying a ready made offering from the supermarket. Many people want to feel that they made the dessert themselves and they are looking for a way to have some sort of input into the preparation, taking it out of a bakery box is just not enough!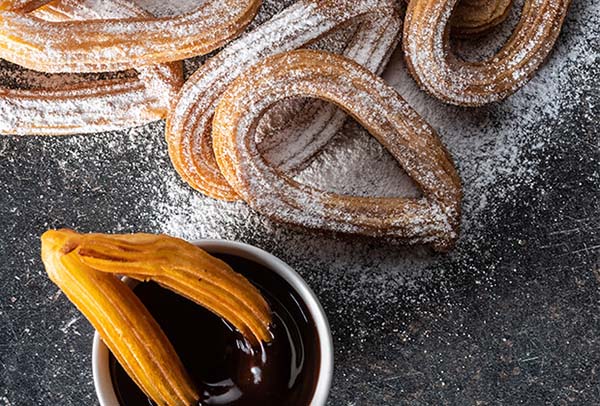 The solution for these people are desserts that are partially made. You can buy fruit pies ready to go in the oven. They have the advantage of filling your home with an amazing freshly baked aroma, and allowing you to serve them hot and crispy. Anyone who has tried to reheat a ready baked pie, knows that it either becomes incinerated or soggy. Unless you tell your guests, they will never know that it was bought, especially if you serve it with warm (pre made obviously) custard, cream or ice cream.
Another popular dessert cheat is the humble cake. Many people hate searching for a great recipe and then spending hours measuring out the ingredients just to find out that they are missing something. Cake mix, which can be stored in the cupboard for use in emergencies is a god send! Often all you have to do is add egg and mix and voila you have a kind of homemade cake that even an amateur can make. Moist and delicious and straight from the oven they are often better than most people can make themselves.
An on trend solution is frozen cookie dough! It comes in a tube, cut, layer on a baking tray, bake, smell the heavenly aroma wafting throughout the house and serve. Way better than store baked cookies!
People are expanding their palettes and like their foods to become a talking point. This is no exception when it comes to desserts. They are looking to other cultures and countries to finish their meals. An example that is becoming popular are churros. A special fried dough originated from Mexico dipped in cinnamon or chocolate. Of course no one wants to risk messing up making them if they are inexperienced and few have the equipment to get the shape just right. Churros, a company based in Israel, have created churros ready for you to heat up or fry. These are of course a delicious sweet ending to your meal.
Creating desserts has never been easier. More and more people are turning to the supermarket shelves to buy their desserts. They want to be able to say that they made it even if this is only partially true. They taste great, they are fresh, they are convenient, just hide the box so no one needs to know your little secret!